Bible Prophecy: The Essentials: Answers to Your Most Common Questions
In this age of uncertainty, Christians want and need more than ever before to understand what the Bible reveals about the future. As authors Amir Tsarfati and Barry Stagner teach on the end times, their question-and-answer sessions remain a massively popular part of their ministry, demonstrating people's profound hunger to know more about the last days.
In Bible Prophecy: The Essentials, Amir and Barry team up to answer 70 of their most commonly asked questions. Through succinct, Scripture-focused teachings, Amir and Barry address seven foundational themes of Bible prophecy:
Israel
The church
The rapture
The tribulation
The millennium
The Great White Throne judgment
Heaven
When studied with wisdom and discernment, God's Word provides all you need to know about what is to come. User-friendly and organized by topic, Amir and Barry's thoughtful and informative question-and-answer book will become your go-to resource as you prayerfully grow in your understanding of Bible prophecy.
My desire for the reader of Dancing with the Scars is that anyone, no matter what road they may have taken to arrive there, might learn how to restore hope when life hurts–that hearts and minds would mend and begin to experience hope, joy, and peace once again…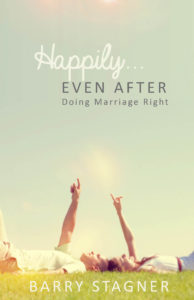 A romantic fun-filled adventure of love, proper communication, and understanding. That's what marriage is meant to be, but… when two imperfect people say "I do" it is not always easy to get there. There is a plan, however; a perfect plan that will work for any couple who is willing to apply it. "But things have gone too far," you might say…
A daily devotional by Barry Stagner designed to stretch, strengthen and build up your faith.